Top 5 Best Teamviewer Alternatives Software
TeamViewer is one among the best in class Remote Desktop Software available for a variety of platforms including Windows, Mac, Linux, Android, Blackberry, Windows Phone, iOS, and Chrome OS. Let's say that you want to access one of your devices remotely from anywhere from the world, TeamViewer is all that you need. You can easily transfer files and do file operation within the other PC, Access the web and do pretty much everything that you could do if you had physical access to the device.
Let's say that you need to fix some sort of software issue in your computer then the easiest way is to give remote desktop access to your computer specialist. I personally use TeamViewer a lot. When I am completely stuck at doing something where I really need a third party help from a distant location, TeamViewer is an absolute Life Saver for me. I do a lot of client Web Development services and most of the time I fix errors on the client end via TeamViewer to get things done. TeamView is also free for personal use.
Apart from all these Pros of TeamViewer, it comes with a bunch of Cons, too. If you are not that satisfied with TeamViewer experience then you can always try some Best TeamViewer Alternatives that do the job and better in some ways. There are multiple other TeamViewer Alternatives available on the Internet. I will be listing all of them below and find the best one that suits you. So, yeah let's get started.
Why TeamViewer Alternatives?
As mentioned earlier, TeamViewer is awesome software with lots of extra bit of features. If you are just getting started with remote desktop clients, then misconfiguration leads to a great security risk, exposing your device nakedly access to the Internet. TeamViewer is not all Free software when it comes to large scale and business side of things. It's free to use for individuals with a limited set of features and options. If you want to use a lot of Pro features of TeamViewer for FREE then you should consider using its alternatives which is free and fairly good to compete with the paid plans of TeamViewer.
Best TeamViewer Alternative
Here are the best alternatives to TeamViewer that you can make use of. Many of the remote desktop software mentioned below come with some amazing and awesome features that some other software lacks and gains. So, there is always room for improvement. If you particularly find a feature useful in one software and you didn't find the same in other then use the alternative of that software. It's that simple. The list is arranged in no special order.
AnyDesk
The very first TeamViewer alternative that comes into my mind is AnyDesk. AnyDesk is a free (Paid included) remote desktop client that is available for a number of platforms including Windows, Linux, macOS, iOS, Reseberrt Pie, Free BSD, etc. The best part about AnyDesk is that it is completely 100% FREE for individuals for personal use. Let's say that you want to access your friend's files from his device from a very distant location, you may make use of AnyDesk for free. You are not all required to pay anything in order to use their Individual plan which comes with a lot of features like the Paid plan.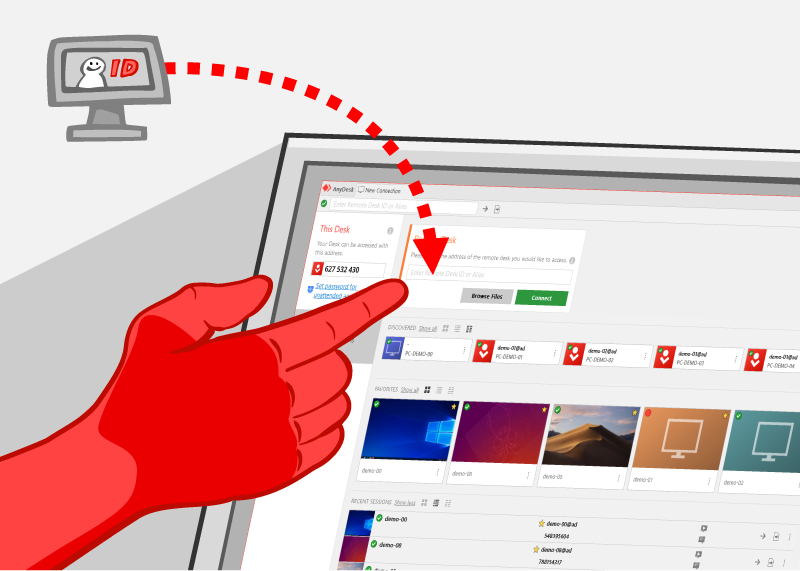 AnyDesk is a lightweight software which weighs about 2.8MB only. Installation of this software does not eat up a lot of memory in your computer. AnyDesk runs on top of the  DeskRT codec which is a really powerful remote desktop system. AnyDesk is beast when it comes to remote desktop management at a really low Internet Speed of 100KB/s. Meaning that you can take full advantage of the software even with poor Internet Connection.
Features:
Works well even with Poor Internet connection
Lightweight (2.MB)
100% FREE plan for individuals
High FPS
Real Time Collaboration
LogMeIn
LogMeIn is a reliable Remote Desktop Access software and a good TeamViewer alternative to using any computer remotely over an Internet Connection. When it comes to remote file sharing over the web, LogMeIn is having cloud storage of up t  1TB of space to store and share different sort of data between two systems at two different remote locations. Similarly, you can also stream high-quality audio wirelessly to other devices like Android and iOS, too.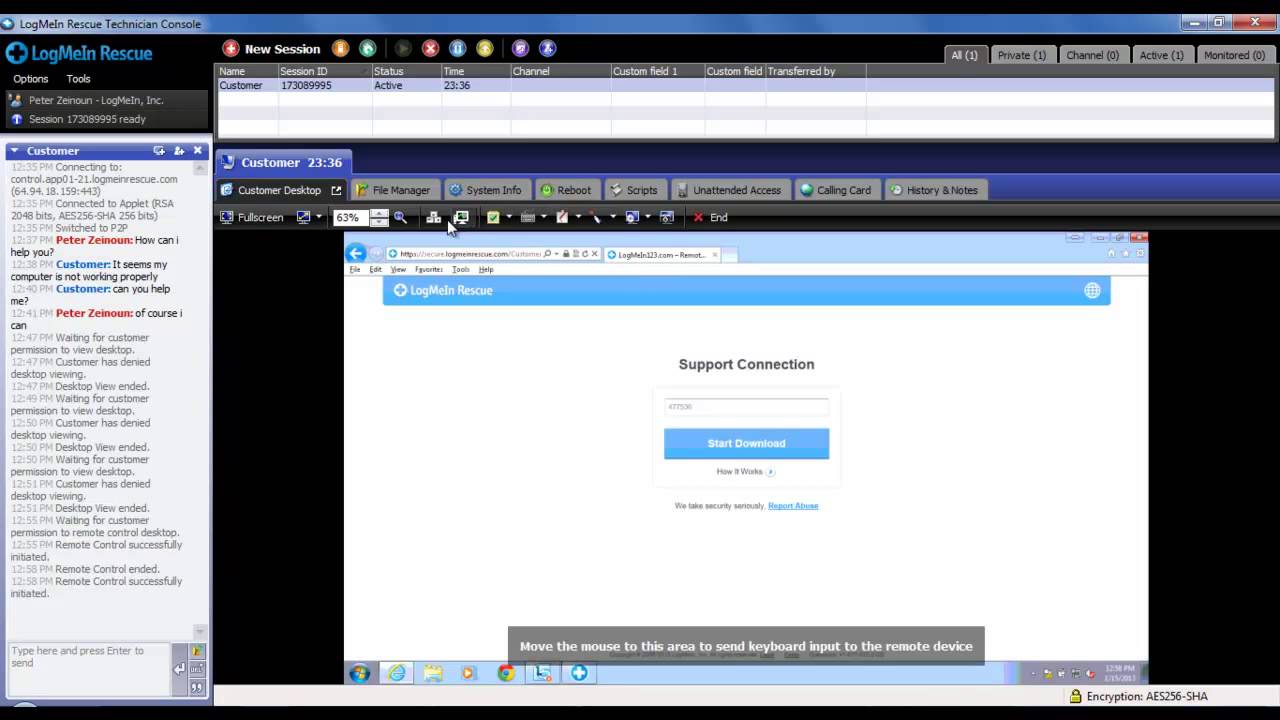 The remote print is another important feature that requires a shout out. You can easily take a print out of anything remotely from anywhere in the world. Literally, you will be having complete access to the computer, even to do physical tasks such as printing.
Features:
Access any system in seconds from both desktop and mobile apps
Unlimited Users
File Storage and Sharing up to 1TB
Multi monitor display
Remote print
Parallels Access
Are you looking for some software to access your Windows or Mac computer from an Android or iOS device? Then Parallels Access is the right answer for you. Parallels Access is a unique remote desktop access software that you can use to remotely access your Computer running Windows or macOS and do various things from anywhere. The actual computer or laptop screen of your computer will fit in your Android or iOS device and start using straight away.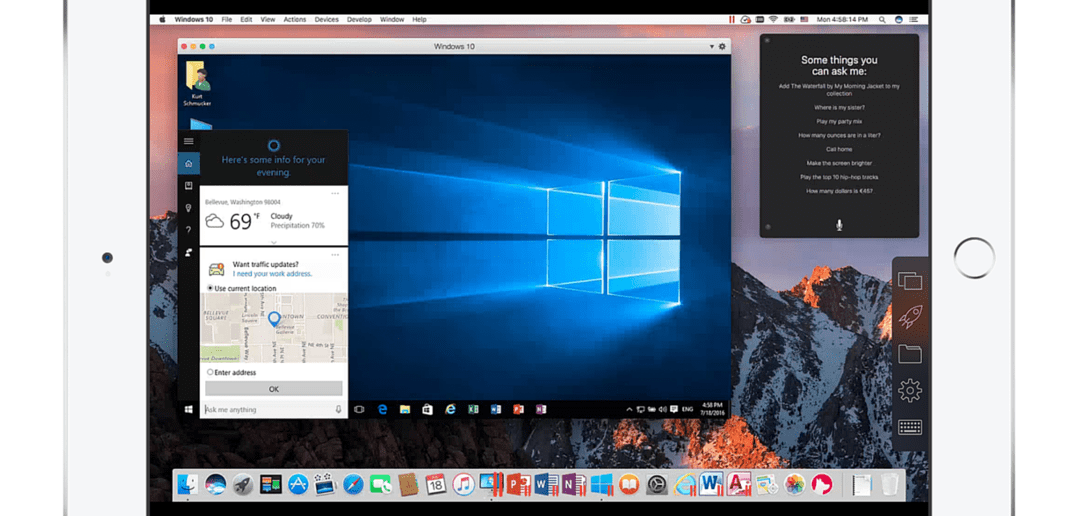 Touch Inputs are very well recognized and is very intuitive to use. You can access your PC screen with full resolution and you can make use of gesture navigation to interact with the computer. And even you can make Mouse and keyboard with OTG cable to access the control your computer remotely from your Smartphone.
Features:
Applications on Your Home Screen
Seamless Navigation
Full-Screen Applications
Lock'n'Go Magnifying Glass
Optimized Screen Resolution
App Launcher
SplashTop
Splashtop is a really good Remote Desktop Software for business, Individuals. For business uses like Online Help Desk, it is really useful. The software is not much complex but very easy to use. It supports Windows Workstations, macs and Androids for remote access and gets your job done easily
Splashtop is feature rich and below given are some important features that make Splashtop different from any other similar TeamViewer Alternatives.
Features:
MULTI-TO-MULTI MONITOR

FILE TRANSFER

REMOTE REBOOT

SESSION RECORDING

TWO USERS INTO ONE COMPUTER
Supremo
Supremo is a free remote desktop software to provide remote assistance to customers. This is the last software that we are going to discuss in this article. If you are looking for a truly FREE Remote Desktop software that can easily integrate with a variety of platform then you should take this into consideration.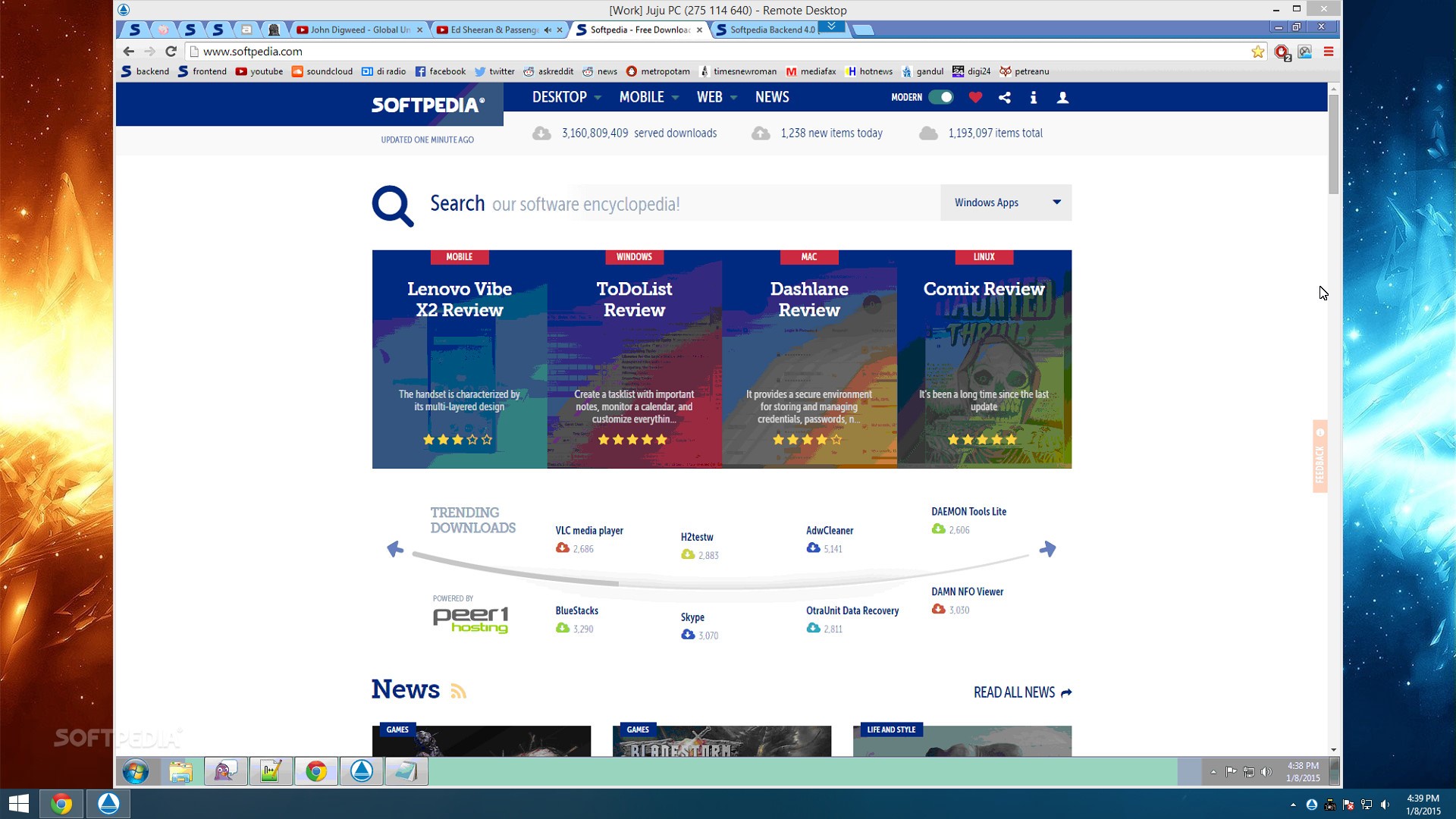 Supremo has a multi-connection option and no need to do any third party proxy configuration to start using the software.
Features:
Light and easy-to-use
No router/firewall configuration
Multi-connection
Drag & Drop file transfer
UAC-compatible
Final Words
So, these are some best function TeamViewer alternatives and Free Remote Desktop Access software that comes in a completely free package. You can go through the list and find the one that you find is best and then start using it right now. If you are looking for some cross-platform software, then we have included that as well.