Every phone comes with a unique identification number called IMEI Number. IMEI Number also is known as International Mobile Equipment Identity Number is a unique piece of code that we can use to track our Phone if we lost it. Today, we will have a look at some working methods to change the IMEI Number of Android in less than 2 Minutes. It doesn't matter if you are having an Android, IOS, Windows or even a feature phone, all devices come with an IMEI Number. For some reasons you might want to spoof it to some other number, let's change IMEI Number of the smartphone.
IMEI Numbers are used to tracking devices. Let's say that you opted a service from a particular company which only gives complimentary access to some premium goodies for free. But the offer is limited to per person per device. In this context, when you register for the particular service they will record your device ID (IMEI Number) and if you try to access their service again with the same device, they will find it and show you an error message telling that this device is already registered with their network. This is how things work.
Let's say that you lost your phone somewhere and you are not able to find it anywhere. Now, if you want to register a legal complaint with Cyberteam you are required to give them the IMEI number so that they can track the exact location. So, these are some uses of IMEI Number and why you should change IMEI number to enjoy free stuff over and over again from a single device. Now, let's started with the actual process of changing IMEI Number on Android.
Change IMEI Number with IMEI Changer
I will be sharing multiple methods to change the IMEI Number of Android devices. The first method is for Non-Rooted device users and the other one is for Rooted Android Device users. If you are having a rooted device then it will be very easy for you. Non-Rooted users don't worry, follow the steps mentioned below and you will get your IMEI Number changed in no time.
This tutorial is for educational purpose only. Don't misuse this for any illegal activities.
Method 1: Change IMEI Number – No Root
It is always recommended that you that note down the original IMEI code before making any changes to it for future references.
First of all, Download the Mobile Uncle tool from the link given below
Once downloaded, Install and Open Mobile Uncle Tool for Android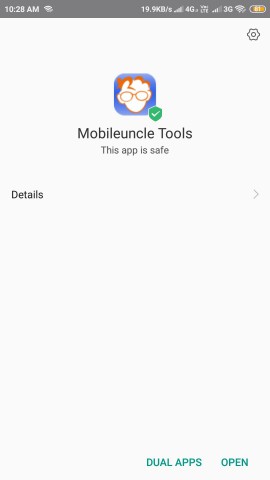 Now select "Engineer Mode(MTK)" option from the tool
Further scrolling down you will find an option called "CD Information". Tap on it and you will get a bunch of info about your device.
Click on Radio Information and then two sub option appears, Phone1 and Phone 2.
Select any Sim of your choice. Select the Phone 2 option
Press on the "AT+" button
Now, here you will need to add your IMEI Number. For that leave space after AT+ and then type the IMEI Number you would like to change there.
For example, you can type something like AT+ 1234567891234567
IMEI Number will be a 15 Digit unique tracking number.
Once you are done typing, click on the SEND AT COMMAND button to save the settings.
To reflect the changes made to IMEI Number, just reboot your phone and go to Phone settings to see if the IMEI Number has changed or not.
So, this is how we change the IMEI number in a Non-Rooted Android device like a smartphone or Tablet. Steps to change the IMEI Number and device information of a Rooted device will be much easier than Non rooted device. So, if you are already having a Rooted device then I would strongly recommend you to go to the next method mentioned below, it is a dedicated method for all rooted Android devices.
Method 2: Change IMEI Number – Rooted Device
This method applies to all rooted Android device. No matter what version of Android or ROM are you running, this works well with almost all rooted device.
Before going in make sure that you are having Xposed Framework installed and running in your device.
Step 1: First of all make sure that you copy your original IMEI Number for future reference. You can follow the steps mentioned below to get your IMEI Number or you can look at the smartphone Box to get the IMEI Number of our respective device.
Open Dialer in your phone and then simply type *#06# and it will automatically display the IMEI Numbers. In case you are having multiple sim slots, it will show multiple IMEI numbers, too.
Step 2: Open Xposed Framework and then switch to Modules tab, from there tick on the IMEI Changer App option
Step 3: Now, you need to reboot your device. You can either do a normal restart or do a soft restart within the Xposed app. If you want to get your device up running so quick, then you can try soft reboot within the app itself.
Step 4: After restarting, open the IMEI Changer App and there you will find two tabs. The first one is Current IMEI No and the other one is New IMEI Number.
Step 5: Just type in a random IMEI Number that you would like to change to. Once you are done typing the New IMEI Number for Android, click on the Apply button to save the settings.
Once properly done, the current IMEI Tab will show the new IMEI number that you gave in step 5. You can also make sure that it has changed by going to settings or dialing #*06# from your Dialer.
Now, you have successfully changed your IMEI number in less than a minute with IMEI Changer App module from Xposed Framework.
Final Words
These are some amazing workaround to change IMEI Number in any Android devices. I have shared both Rooted and Non Rooted methods to change the IMEI number. So, it doesn't matter if you are having a rooted or Non-Rooted device. Now, go ahead and change the IMEI number to avail same offer multiple times from the same device. Also, be sure not to use this trick for any illegal activities.